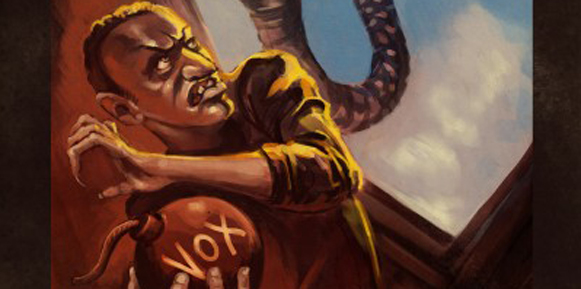 Ads and Propaganda of Columbia
Check out three pieces of art from the world of Columbia, to be showcased in our E3 booth and in BioShock Infinite itself.
Last week, we held a pre-E3 press event to show BioShock Infinite–you may have noticed the slew of BioShock Infinite previews and interviews hitting the web. Our preview location was plastered with ads for Columbia's various products as well as Founder propaganda. Those posters will reappear in our E3 booth and will find their way into BioShock Infinite itself.
Until then, we figured our online audience might be interested in taking a peek. Enjoy these ads for the Bucking Bronco vigor and the Rolston Reciprocating Repeater — both usable by the player in combat. There's also a piece of Founder propaganda warning Vox Populi insurgents about the threat of the Songbird, Elizabeth's guardian and jailer previously known only as "Him."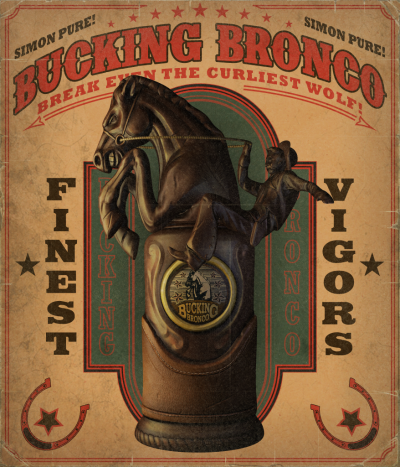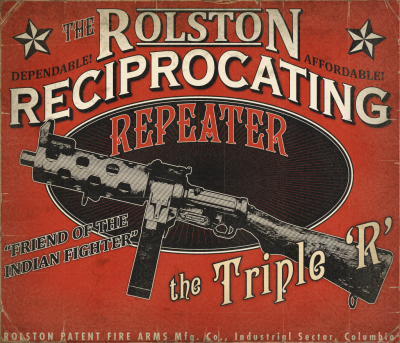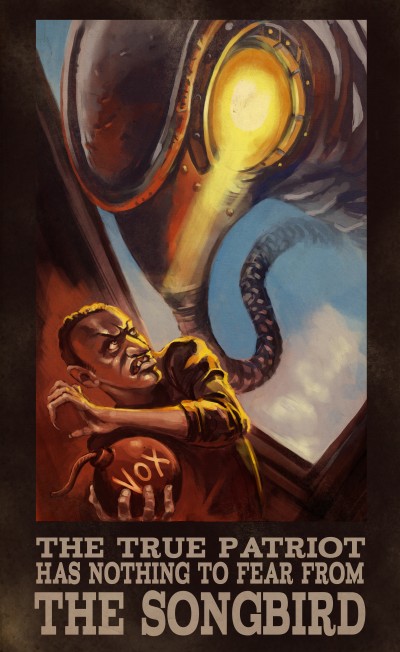 The two ads were created by Irrational artist Mike Swiderek, and the propaganda was created by Irrational artist Jorge Lacera.