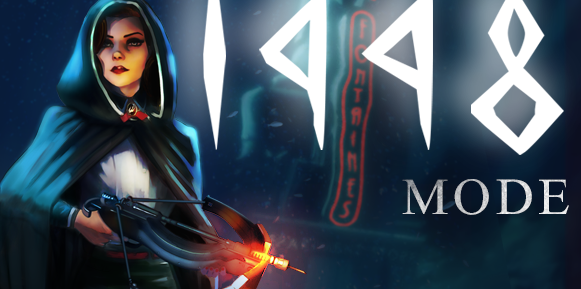 Announcing 1998 Mode
Many of our fans are familiar with 1999 Mode, which shipped as the hardest difficulty mode in BioShock Infinite. If you wanted to jump directly into 1999 Mode, the development team even included a special code allowing for early access (Hint: Konami Code).
Today, in conjunction with the upcoming DLC, BioShock Infinite: Burial at Sea – Episode Two releasing March 25th, we're revealing the brand new 1998 Mode, which challenges gamers to complete the narrative using only non-lethal tools. This mode will be in addition to existing difficulty modes, and the aforementioned 1999 Mode.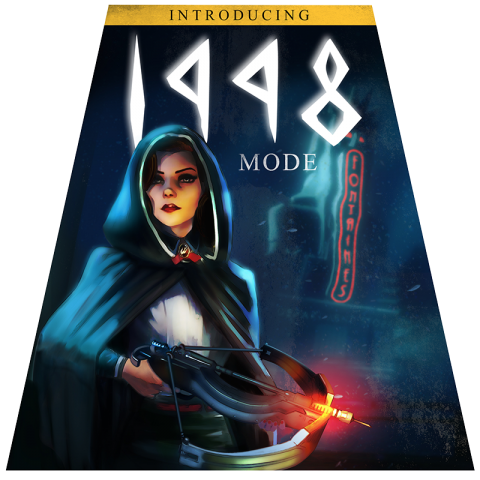 "In Burial at Sea – Episode Two we put a focus on balance and stealth mechanics," said Ken Levine, creative director of Irrational Games. "As we were developing this new style of gameplay, we started to see people self-impose non-lethal playthrough's. Given the fan reception of 1999 Mode, we thought it would be cool to give them another way to play Burial at Sea that challenged their mastery of stealth tools."
We look forward to seeing our fans attempt to conquer 1998 Mode in BioShock Infinite: Burial at Sea – Episode Two, utilizing the new stealth-oriented gameplay as you take on the role of Elizabeth, and see the world through her eyes. Don't forget about the Season Pass, allowing you to get the DLC packs at a significant discount.