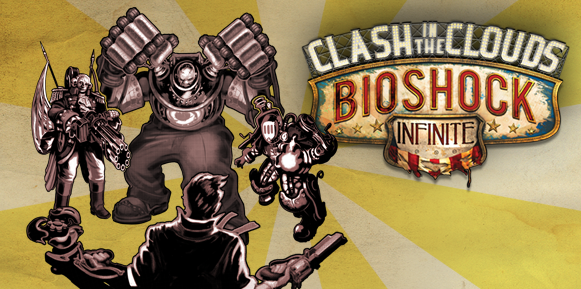 BioShock Infinite: Clash in the Clouds
This first add-on pack puts an intense focus on BioShock Infinite combat. Combine weapons, Vigors, Gear, Tears, and Sky-Lines in ways you never thought possible as you square off against impossible odds. This pack features 60 challenges in four brand-new environments. Complete Blue Ribbon Challenges and unlock concept art, Voxophones, Kinetoscopes, and more in The Columbian Archeological Society. Climb the Leaderboards and earn new Achievements and Trophies.
Please note that BioShock Infinite: Clash in the Clouds will start rolling out to all platforms today, but may take a few days until it has reached all platforms and regions. We'll post on our Facebook and Twitter accounts once certain portions are live.