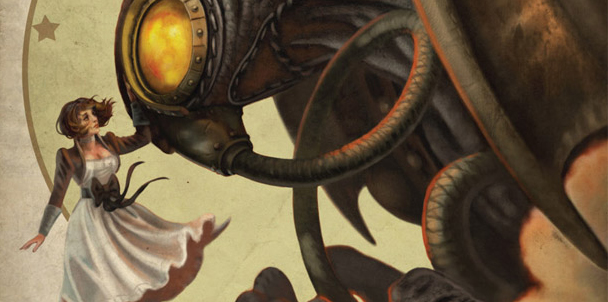 BioShock Infinite Game Informer covers revealed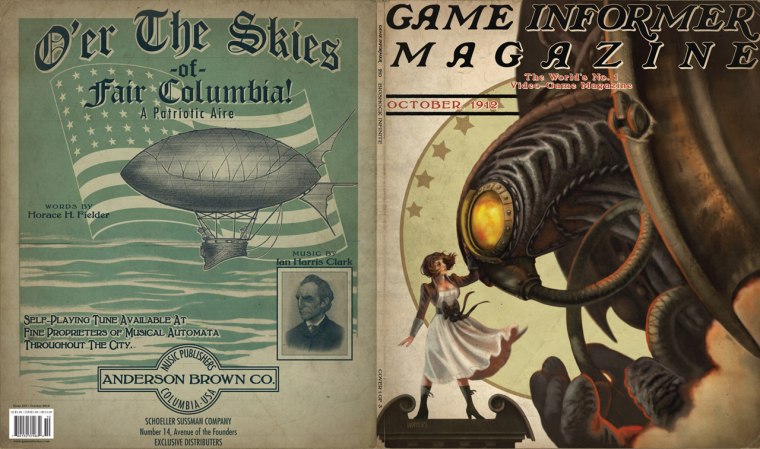 Illustrated by Irrational's own Robb Waters, the covers are unique in the history of Game Informer in that they dispense with the magazine's standard layout and logotype in favor of an entirely "in-character" design.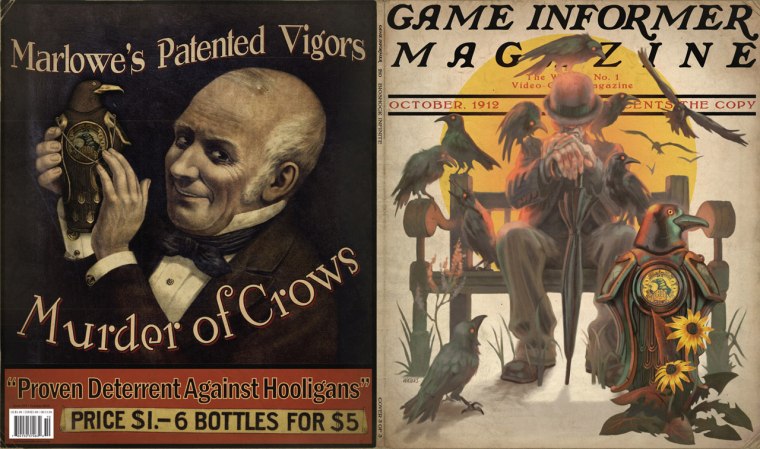 The look directly evokes period publications like The Saturday Evening Post, whose early 20th century cover artists included legendary figures like Norman Rockwell and J.C. Leyendecker. These three beautiful covers depict key characters from the world of BioShock Infinite: the massive porcelain-fisted Handyman, Charles and his crows, and–most crucially–the imprisoned woman Elizabeth and her imposing protector and warden.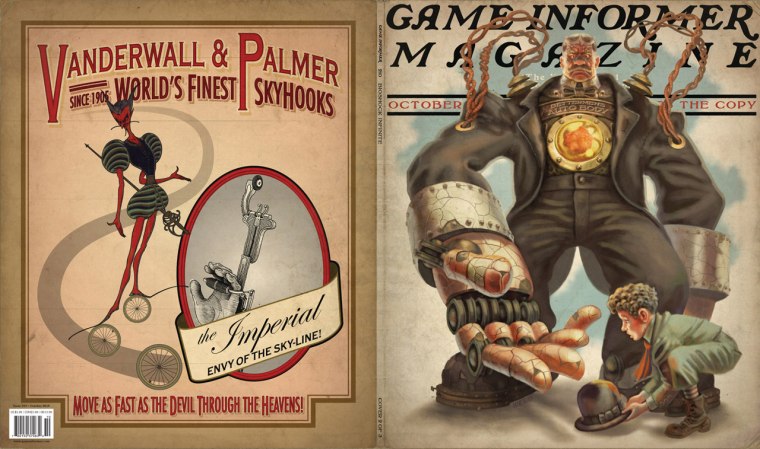 The back covers, by artist Michael Swiderek, are fictionalized advertisements for various products offered to citizens of Columbia, including Sky-Hooks to traverse the soaring Sky-Lines that facilitate combat and movement in the city, a piece of patriotic piano sheet music, and the mysterious Murder of Crows.