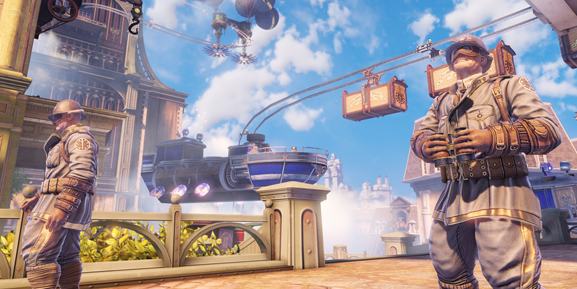 BioShock Infinite Ringtones
The audio team at Irrational Games is an inspiring crew, creating emotions and subtle tones out of thin air. While many of our fans have heard some of the iconic songs, there's also a number of reoccurring tones and themes that occur via specific actions in-game. Since BioShock Infinite's release, we've seen much praise from our fans regarding the soundtrack and subtle interludes, but one request has been popping up time and time again, and we're here to deliver with a few custom ringtones taken straight from the game. Inside the downloadable .zip below, you'll find the following five tones:
Songbird Tune
Songbird Call
Lovers Inflamed
Value Appreciation
Salt Machine Tone
Download .MP3 pack here (For Android and other devices)
Download .M4R pack here (For iOS devices)
We also have two more ringtones available exclusively via Major Nelson:
We're looking at potentially creating another batch of these as well, so if you have any specific requests, post a comment on the Irrational Games website and let us know. Please note that we generally cannot use specific songs from the game or in-game voices for ringtones.