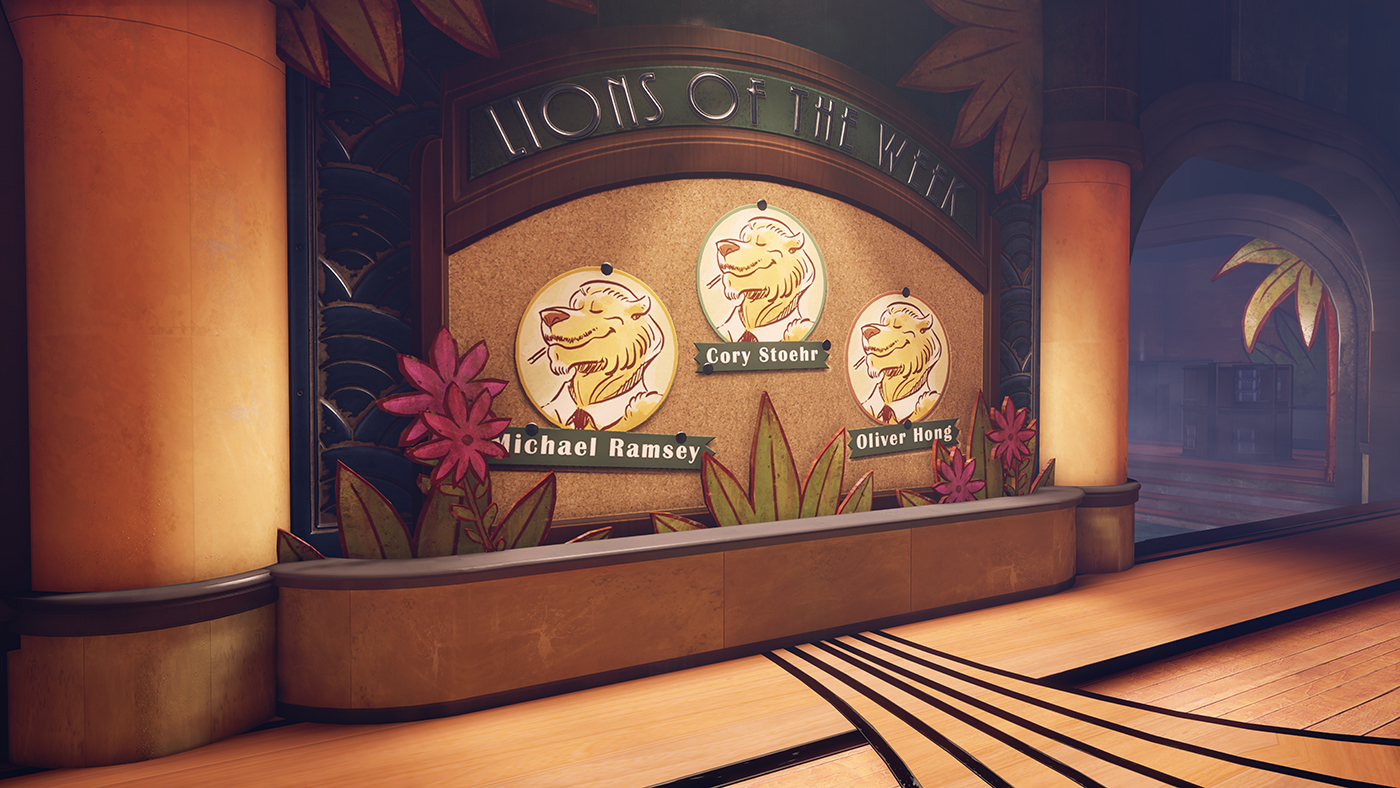 Blue Ribbon Sweepstakes – Winners!
Back in August, we announced the Blue Ribbon Sweepstakes, giving many of our fans a chance to have their name proudly on display in BioShock Infinite: Burial at Sea – Episode Two.

Once the eligibility period ended, thousands of fans had completed all 60 Blue Ribbon Challenges, so it was up to the random-number generator to pick the three winners. One fun part of this sweepstakes for the team here is that unlike the last time we reached out to our community, we weren't necessarily looking for names that would have fit the era of the world we were creating. This time, we had no idea which names would turn up, which certainly made for an interesting confirmation process as each name was revealed. With the winners known, our internal process began. We started with concepting where our winners would show up in the world, then we moved onto how they would be featured, and finally we addressed the art direction and creation of their special location. Months later, we're proud to reveal the location: inside Andrew Ryan's Preparatory Academy, with all three winners showcased as Ryan's Lions of the Week. It'll be hard to miss this in-game, as all players will walk through the Preparatory Academy during their main journey in Burial at Sea – Episode Two.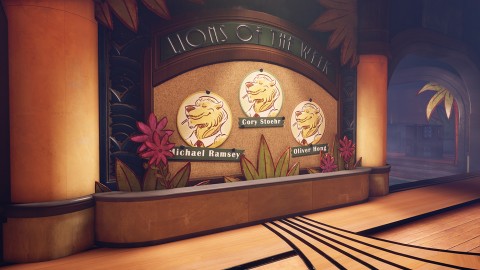 Congratulations once again to Michael Ramsey, Cory Stoehr, and Oliver Hong, for earning a permanent place within the halls of Rapture. We'll be emailing each of you shortly with an ultra high-resolution version of the image above. Finally, thank you to the thousands of fans who entered the sweepstakes, and we hope all of you continue to look forward to BioShock Infinite: Burial at Sea: Episode Two.