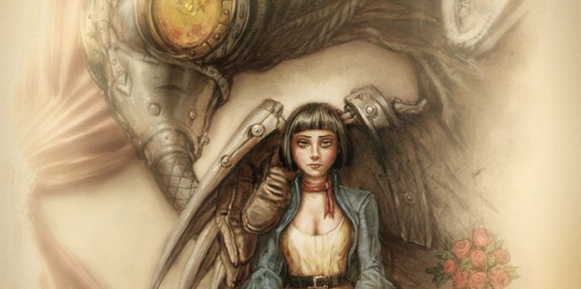 Elizabeth and Him in portrait
What might a formal portrait of Elizabeth and Him look like?
Our friends at Trailer Park, one of our external partners, decided to tackle that question themselves. We didn't even ask! Much to our surprise, their gorgeous hand-drawn composition recently turned up at our office. The muted color palette and somber, posed atmosphere fit the subjects and the period perfectly.