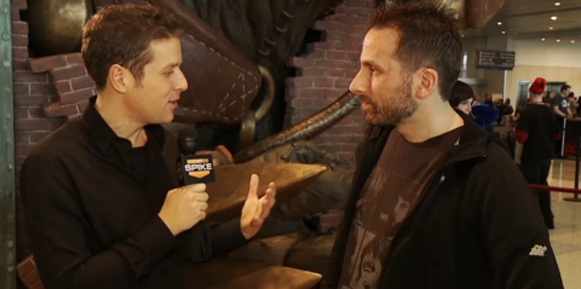 Ken Levine talks to GT.TV
The next big gameplay demonstration of BioShock Infinite is coming at E3. Until then, let our creative director Ken Levine ease the wait.
Ken spoke to GT.TV's Geoff Keighley about the game, tossing out a few new details and hints about what's coming. Even if you saw the original airing last week on Spike, you'll want to check out this extended eight-minute cut. There's brief but tantalizing talk of the Vox Populi faction, Sky-lines, the player's relationship with Elizabeth, and more.