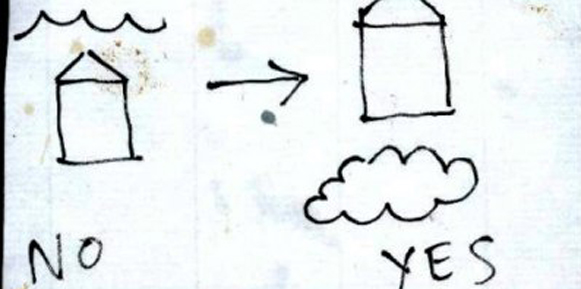 The Creation of Columbia at PAX East 2011
"You could float 12 different kinds of cities up there–the question is, does it fit the narrative and support the narrative?" -Nate Wells
Ken Levine and Irrational's senior art team packed the house at PAX East 2011 with an hour-long discussion about the studio's approach to creating video game worlds. Art director Nate Wells, lead artist Shawn Robertson, and senior effects artist Stephen Alexander joined Ken with moderator Julian Murdoch to show the evolution of BioShock Infinite's flying city of Columbia–starting from, essentially, Rapture in the sky. Newly-revealed concept art and Sky-Line prototype videos accompanied the presentation.
Video of the panel is available from GameSpot and G4. The GameSpot version includes the Q&A section at the end.
One image that appeared several times throughout the panel was this simple guide, created by BioShock art director Scott Sinclair and given to Nate as he took over art director duties for Infinite: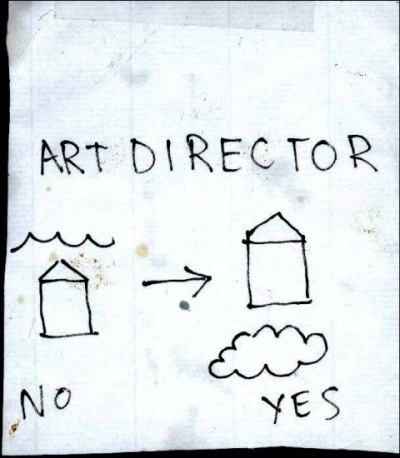 The image pokes fun at the notion that creating the game would be as easy as moving the city up to the clouds, but it also serves as a reminder that at one point Columbia really was a lot like Rapture. This concept image shows a scene that's so dark and constrained by clouds that it might as well be underwater. Even the Art Nouveau architecture is reminiscent of Rapture's Art Deco: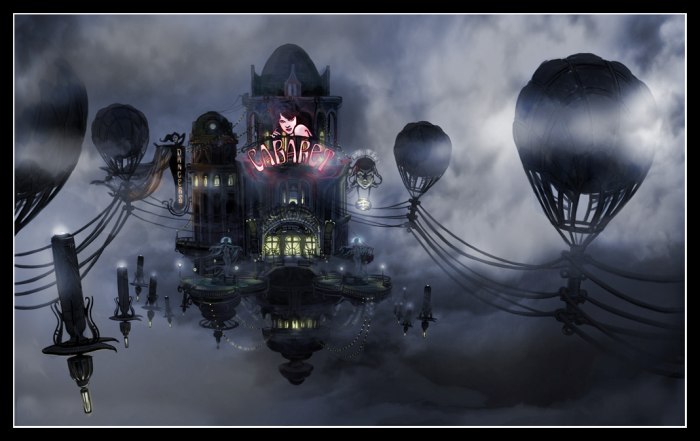 "This is a lie we tell ourselves every time we start a game," Nate said, referring to early assumptions about the straightforward BioShock-in-the-sky approach. "I think it's evolutionary. If you go to the dawn of man, there's a cave with elders sitting around going, 'Today we're going to hunt a buffalo. It's pretty much a big raccoon. We're just going to do what we do in raccoon hunting, like, more.'"
Of course, he added, "if it really was like this, we'd be so fucking bored that we wouldn't know what to do."
The bright Fourth of July Americana look that Infinite had adopted by the time it was announced came later–but once it did, it became obvious to the team that it was the right approach.
Throughout the panel, the crew showed pieces of period reference photography, much of which was drawn from the excellent Shorpy Historical Photo Archive. It's an invaluable source for those interested in past eras (including Ken, who describes himself as a big documentary nerd). Nate also called out Erik Larson's The Devil in the White City, which simultaneously chronicles the creation of Chicago's 1893 World's Fair and recounts the story of Dr. H.H. Holmes, America's first serial killer. Many Irrational team members read the book while developing Infinite's setting and concept, and it helped to crystallize the optimism, ambition–and darkness–that characterized the era.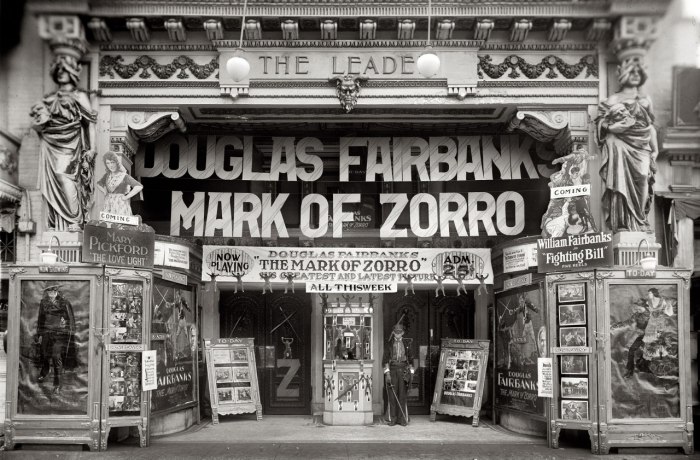 Later, the panel audience was shown a proof-of-concept video showing a player leap from Sky-Line to Sky-Line armed with a rocket launcher. While visually primitive, the footage was an important step in development, as it gave the team a glimpse at the kinds of gameplay Sky-Lines could support. That video was followed up with a test from the art team showing how audiovisual presentation could help sell the experience to players. Both videos can be seen in the GameSpot and G4 footage.
Ken summed up the ultimate goal for Sky-Lines in BioShock Infinite: "It's like being on a rollercoaster, but you're hanging in the air and you have a fucking gun."
Finally, during our PAX fan event, we were presented with an unexpected mashup of the Art Director image and Robb Waters' take on Dog in a Wheelchair. Apparently, community member Japester sketched this remarkable Dog in a Balloon Harness during the panel: