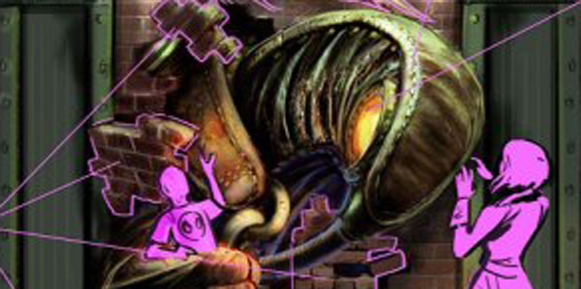 The Making of Him at PAX East 2011
If you walked into the main lobby of the Boston Convention Center during PAX East, you saw Him–Elizabeth's massive guardian and jailer in BioShock Infinite. He was the cornerstone of our PAX presence, serving as both a photo booth and a de facto meeting place for various gatherings throughout the weekend.
The project began with a target image by artist Robb Waters, who has inked many concept images of Him for internal use on BioShock Infinite. Construction was handled off-site, and over the course of several weeks we received ongoing photographic progress reports chronicling His construction. Each delivery was received with anticipation and followed by some measure of relief, as the creature's considerable frame became increasingly recognizable.
Initial Concept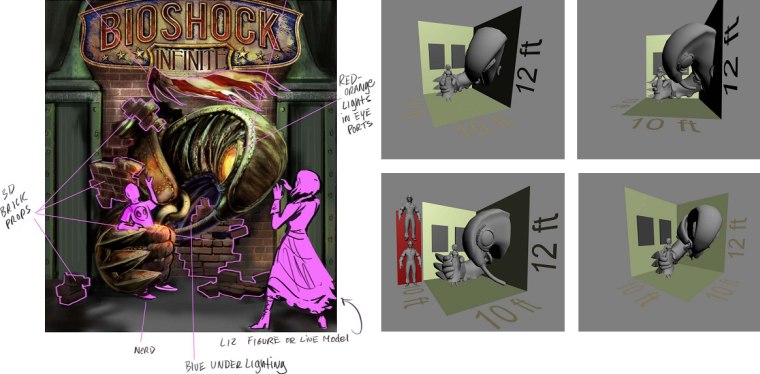 Once the idea to build a diorama into a booth was pitched, the final concept fell into place almost instantly. Robb sketched out his idea of Him bursting through a brick wall to grab PAX attendees, and added some notes for detail. The physical form of the piece ended up almost exactly as he first described it, with minor exceptions like the removal of the side wall.
Day 2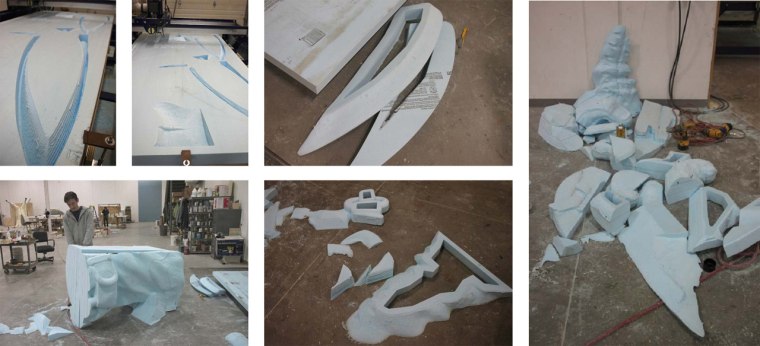 The second day of production consisted mainly of rough shapes and small details that only hinted at what was to come.
Day 8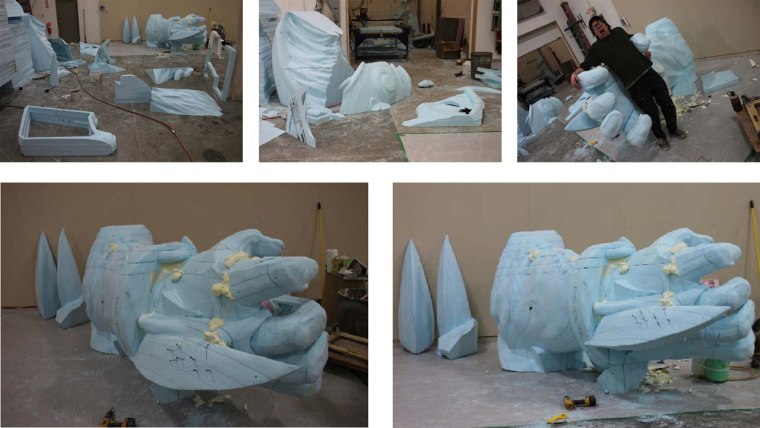 Only a week later, the huge hand had largely come together in its basic form.
Day 9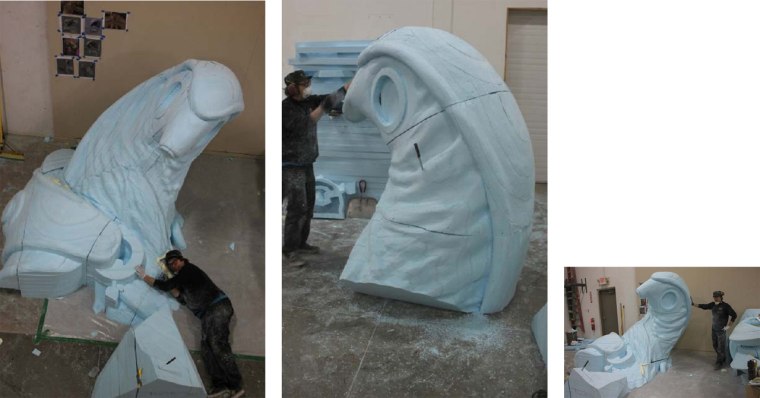 …And the following day, the same was true of the head.
Day 17

When we got these shots, the scale of the project finally became truly apparent. Seeing Him assembled and upright, even in this rough form, was a stirring moment.
Day 31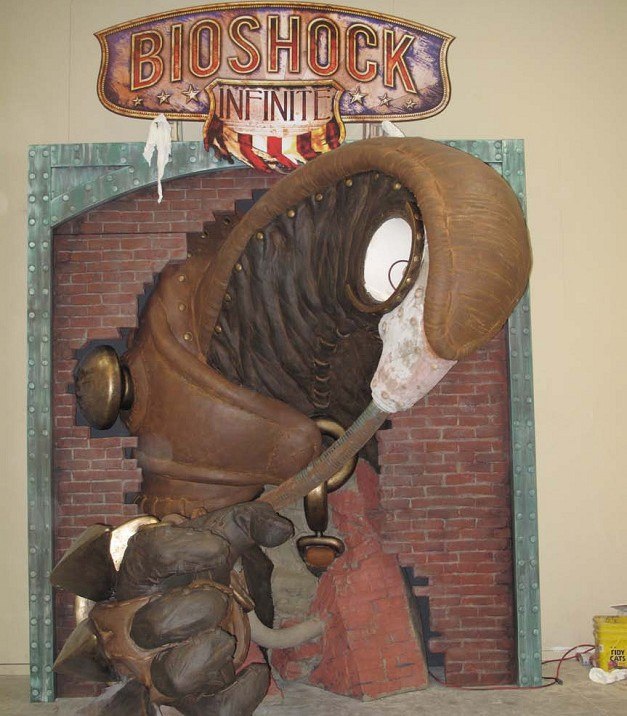 Roughly a month after construction began, the piece was essentially assembled with a basic paint job–it was clear at this point that Robb's vision had come together.
Completion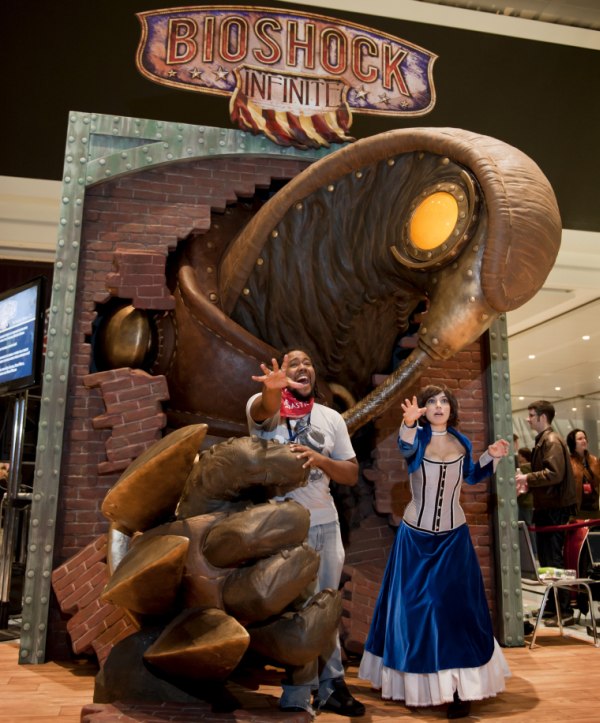 And here He is on the show floor, menacing Elizabeth and a PAX attendee. I spent most of the weekend on the opposite side of the wall, manning the less imposing half of the booth–and every time I crossed that middle divide, I did a double-take.
The big guy is actually such a big guy that there's no room for him in our humble Irrational office. He's going on the road to other gaming events where Irrational has a presence. Next stop? We're actually not sure–but expect to see Him again.